5 Popular Hairstyles to Try in 2022
Want to sport some new hairstyles in 2022? With 2021 coming to an end, you might have come across several influencers and celebrities flaunting new and unique hairstyles. In fact, some of the latest hairstyles have been brought back from a decade ago like the classy flip as seen on Kim Kardashian or singer Ariana Grande; or the tendrils which singer Dua Lipa wears so effortlessly.
Is 2022 going to be any different? Surely. Our stylists at Godrej Professional have high hopes about the new year with latest hairstyles carrying forward, and some new hairstyles becoming a rage in the coming year. These new hairstyles are easy, face-framing and look good for every occasion.
Try them today to find your favourite!
Shag Mullets
Shag mullets have been big this year, and will be even bigger in 2022. Seen particularly on actor and singer Miley Cyrus, you can recognize this new hairstyle as a heavily layered haircut that is shorter around the frame of your face. It is connected to the rest of the hair in the form of layers that run a little long at the back.
If you have straight or curly hair with a decent hair volume, shag mullets are ideal for your hair type. This latest hairstyle will make your hair look fuller, and your face narrower. Additionally, it's the perfect casual hairstyle to flaunt throughout the year. Easy to wash and even easier to manage!
Middle Partition
The classic middle partition is a no brainer and suits any hair length. If you usually try a side partition, change it to the middle and flaunt your hair as it is. A middle partition is a big hit these days, making its way to red carpet looks and black tie parties. Just wash your hair, let it dry and comb your hair creating a partition in the middle.
Godrej Professional experts recommend styling your hair from the bottom to add some definition to this new hairstyle. You can try a sleek straight look or make your hair curly or wavy from the bottom to bring an interesting spin to this popular hairstyle.
Baby Braids
Unlike ordinary plaits, the baby braid is the newest addition to the family in 2022 by making your hair look uber chic at one go. It's simple, stylish and can be defined by adding hair accessories to accentuate your tresses. 
With the wedding season on, you might want to try this new hairstyle to catch some eyeballs. It goes well with Indian as well as Western attire. In fact, you can casually wear down your hair with baby braids made on the side this holiday season.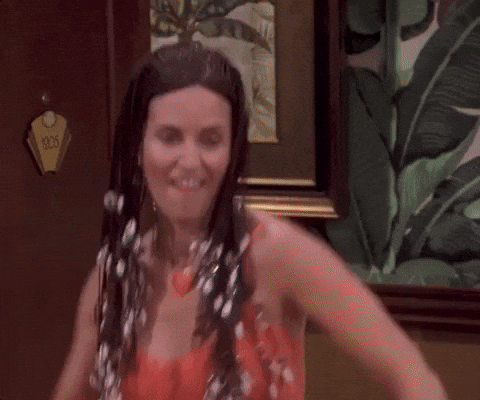 Chic Chignons
Nothing spells elegant better than chic chignons - a go-to hairstyle for important meetings, parties and of course, weddings. Unlike a bun that is wrapped around itself, chignon hairstyles are usually created at the nape of the neck. In fact, there are several variations of the chic chignon, with the hairstyle created at the bottom middle, or on the sides with hair accessories.
See what you like? Try this new hairstyle in 2022 to become the centre of attention wherever you go.
Slick Straight
Do you like wearing your hair down with its sheen speaking for itself? A slick straight hairstyle is just that and makes your hair look super straight, super classy. Celebrities like Zendaya are often spotted with this latest hairstyle.
Stylists recommend straightening your hair patiently to achieve this look. Once done, you can try the Shine On! Shine Spray to keep this hairstyle in place, with just the right amount of sheen.
How to use the Shine On! Shine Spray?
Shake the bottle well before use.
Hold it at an upright position, 6 inches away from the hair.
Spray it on the lengths of your hair. The micro diffusion hair shine spray will distribute the mist evenly on your hair.
Apart from providing a radiant finish to your tresses, this sulphate-free, non-greasy product also helps detangle frizz making your hair smooth and manageable. You're not just styling your hair but also making sure that your hair health is given a priority.
Try the slick straight hairstyle with the benefits of Godrej Professional's Shine On! Shine Spray today.
In fact, our stylists recommend using another product to give your tresses the perfect hold for all the new hairstyles you try in 2022 - the Hold It! Hair Spray. Why? Because it provides a flexible hold to your hair to give you a hairstyle that lasts long.
Usage Recommendation:
Shake the bottle well before use.
Hold it 12 inches away from your hair in an upright position.
Spray it on the lengths of your hair.
Which of these hairstyles is going to be your pick in 2022? Enjoy experimenting with your hair, without compromising on its quality.