5 Hair Colour Ideas Trending In 2022
Seasonal changes throughout the year bring about the feeling of trying something new. Why not start with your hair and give yourself a complete makeover by trying a new hair colour? Whether you're in the mood to change your hair colour or are bored of your natural tones, Godrej Professional experts recommend trying the hair colour trends of the season to flaunt your tresses.
So what's it going to be like for you? Rich, copper tones or soothing pastels? We bring to you the best hair colour trends of 2022. Try these as is or experiment with a blend of two or more colours to bring out your inner diva.
Royal Blue
Looking for the perfect winter hair colour? Presenting a blue shade that perfectly complements the cold months. It's funky, trending and brings in the cold vibes. If you have black or brown hair, you will have to bleach your hair or a few sections of it for the pigment to show adequate results.
You can also experiment with this hair colour by trying it on already coloured hair. It can become darker or lighter if you have light brown/golden locks or follow a blue tint if you use it on black/brown hair without bleaching. This hair colour shade suits all skin tones.
Cinnamon Chocolate
If your hair colour is predominantly black or if you coloured your hair in the past and want to try brown, cinnamon chocolate is the perfect, warm blend for you this season. In fact, it suits the Indian skin tone almost every season! This hair colour has subtle orange or yellow highlights and ranges from medium to dark brown.
You can ask your stylist to find the perfect cinnamon brown hair colour for you depending on your skin tone. Don't worry, it lasts long too.
Caramel
Godrej Professional stylists recommend a hair colour that is a hit every season - the warm, caramel sensation. It shows a beautiful, sun-kissed tone and is very similar to the colour of honey. Caramel hair colour is a great option for highlights for brown and black hair.
Wondering how this shade will look on you? Take inspiration from your favourite celebrities including Jennifer Lopez, Sofia Vergara and even former Glee star Shay Mitchell!
Pastel Pink
Pastel pink is the most ideal option for those trying out a hair dye for the first time. It's a big hit for hair highlights and also dip-dye options. However, what if we told you that you could colour your entire hair in a pastel pink shade?
It's a cool shade meant for the perfect winter hair colour. After a few weeks of washing your hair, the colour will fade into a lighter tone so you can dye your hair again to get the perfect pink tone, or try a different pastel shade to make your look interesting.
Think you can flaunt it? Of course you can. It's pastel pink - the colour meant for the Indian skin tone.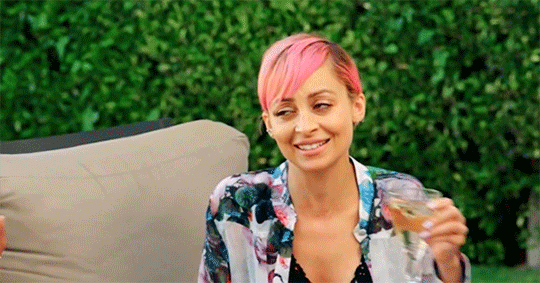 Rich Brown
The perfect brown colour doesn't exi - it does. You're lucky if you're born with it but that doesn't mean you cannot achieve it. Presenting to you a rich brown shade that is already a celebrity favourite. It's dark, dramatic and just perfect for the cold months.
 Actor and singer Selene Gomez has always flaunted this rich brown shade with variations of lighter tones and golden highlights. You can also try styling straight hair into curly or wavy locks to give some sheen to your brown shade.
A range of colours at your disposal but does it stop at that? While applying a hair colour, it is also important to maintain your hair health as colouring can damage your hair without a proper care routine. Try the Godrej Professional Keracare Repair Combo that is made for chemically treated and coloured hair.
Usage Recommendation:
Wet your hair thoroughly.
Apply the Keracare Repair Shampoo evenly on your scalp.
Lather it at the roots and then work it through the lengths of your hair.
Rinse thoroughly and squeeze out the excess water from your hair.
Follow it up with the Keracare Repair Mask. Apply the product evenly to mid-length and ends of your hair.
Leave it for at least 5 minutes and rinse thoroughly.
Enriched with Grapeseed oil and wheat protein, this combo helps in reviving damaged, sensitized and chemically treated hair. It is SLS/SLES free and protects coloured hair, making it soft, hydrated and manageable. Use it up to twice or thrice a week for best results.
Which hair colour trend of 2022 are you going to follow?