Best 5 Hairstyles For The Holiday Season
It's the month of joy and merriment, bringing the onset of the New Year. If you are someone who follows the 'New Year, New Me' agenda, why not try new hairstyles in 2022? These new hairstyles will surely set a trend among your peers, and it won't take long before they become sensational across the world.
Be the trendsetter with new hairstyles recommended by our stylists at Godrej Professional. They're easy, classy or cute depending on your occasion, and will add to your collection of new hairstyle looks this holiday season.
So which new hairstyle is going to be your pick?
Classic Braids
Braids are evergreen and it's no surprise that they're going to be one of the popular winter hairstyles this season. So while you're at it, try the classic braid hairstyle by dividing your hair into sections and simply linking them one section at a time.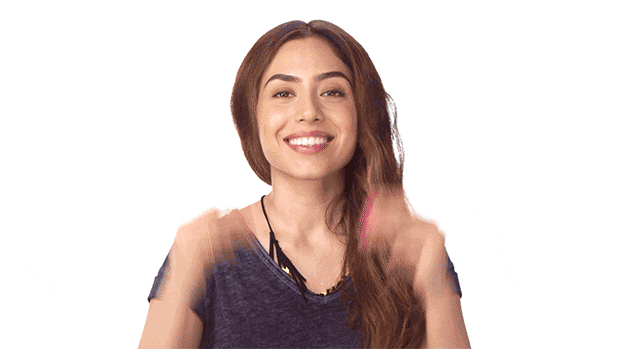 You can keep them tight or loose, and also make one full braid or multiple. They're so chic and easy to make. In fact, braids are suitable for every occasion. All it takes is just a few minutes and a hair tie to keep it in place, and voila!
Simple Beach Waves
Did you think beach waves were only meant for the summer season? Well, they're also a popular winter hairstyle and you have to try it this holiday season. If you have natural straight hair, you can use a heating tool to make subtle waves.
Beach waves can be flaunted whether you have long or short hair. Keep your hair open and hold this new hairstyle in place with Godrej Professional's Hold It! Hair Spray.
Usage Recommendation:
Shake the bottle well before use.
Hold it 12 inches away from your hair in an upright position.
Spray it on the lengths of your hair.
The micro diffusion spray will distribute the mist evenly on your hair.
This product provides a strong hold and noticeable feel at the same time. Also, you can brush out this re-workable fine mist and change your look as often as you want. It is suitable for all hair types.
Topknot Bun
Pull your locks into a bun and keep it intact at the top of your head with a hair tie or scarf. Yes, it's that simple! This new hairstyle called the topknot bun is a stylish choice for elegant events.
In fact, you can loosely tie a topknot bun while at home and in your PJs! Whether you wish to keep your tresses in place or let a few locks down here and there, a topknot bun is bound to make you look attractive. The longer and thicker your hair is, the topknot bun will turn out to be as beautiful and defined. Try it today!
Braided Double Buns
While you're trying a bun hairstyle, why not add an interesting twist to it by turning into double braided buns? They are the perfect holiday hairstyles to keep your hair in one place.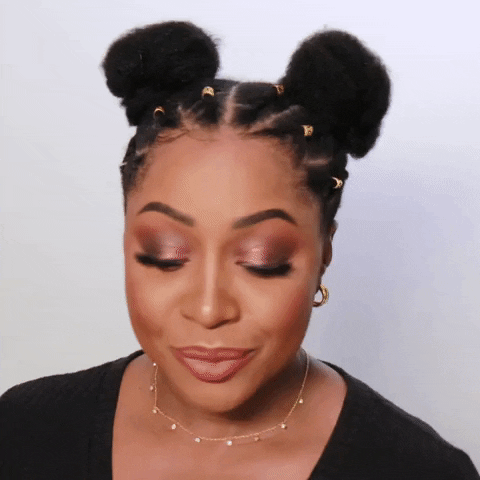 You can try it at home or go out looking fabulous with this new hairstyle. Rather than making one topknot bun, you can divide your hair into two sections and pull your hair into two buns at either side. The result? Small, cute and fabulous braided buns with funky accessories to up your hair game.
Teased Ponytail
What makes a normal ponytail different from a teased one? It's boring. But a teased ponytail is fun and brings out your creativity. This holiday hairstyle can be brought out by making the ends of your hair wavy or curly to make it more defined (teased). You can also sweep your ponytail on one side to make it look gorgeous.
Use the Hold It! Hair Spray to keep the ponytail in place for a few hours.
While trying out all these winter hairstyles is definitely going to make you the talk of the town, don't compromise on your hair health when it comes to taking care of your tresses. Make your hair strong, nourished and healthy by washing it with the Keratin Revive Shampoo and Keratin Revive Hair Mask at least twice a week.
Usage Recommendation:
Apply the Keratin Rich Shampoo on hair and wash it thoroughly, removing the excess water.
Massage your scalp and apply the Keratin Rich Mask evenly to the lengths & ends, avoiding the scalp
Leave it for at least 3 minutes
Rinse out thoroughly.
Infused with Hydrolyzed Keratin, this duo helps boost your hair with protein and leave it shinier and stronger. It is specially created for Indian hair.
Enjoy this season with so many new hairstyles to choose from. Happy Holidays!