5 Last-Minute Valentine's Day Hairstyles For That Perfect Date
Do you want to try some simple yet interesting hairstyles for Valentine's Day? We know the specialty of this occasion and hence our experts at Godrej Professional are here to suggest the most popular Valentine's Day hairstyle selections for 2022!
Try These 5 Valentine's Day Hairstyles
They're ideal for the perfect Valentine's Day brunch or dinner dates. Simultaneously, you can also try them for regular romantic dates with your partner. Take your pick from one of these 5 hairstyles this season,
Slickback
This hairstyle has made a comeback every decade owing to its low maintenance and popularity between both men and women. All you need to do is apply some water, spray the Godrej Professional Hold It! Hair Spray and make your tresses do the talking!
How to apply the Hold It! Hair Spray?
Shake the bottle well before use.
Hold it 12 inches away from your hair in an upright position.
Spray it on the lengths of your hair.
The micro diffusion spray will distribute the mist evenly on your hair. This product is sulphate and paraben free and gives you an instant grip with a powdery effect. It provides a flexible hold to your hair without leaving any residue. 
This healthy, smooth and glossy look was also spotted on Rihanna.
Snatched top knot
This hairstyle is a loved choice for various red carpet looks. This brushed, sleek top-knot can be achieved by styling hair in one ponytail and wrapping it around into a bun. You can cover it with a transparent hair tie or clips fastened in the centre.
Once wrapped, spray the Hold It! Hair Spray to keep the top knot in place. Since the product contains no residue, it will not contribute to grease in your tresses, giving you a natural hairstyle for your Valentine's Day date.
Face-framing waves
If you like to keep it easy and fun, these face-framing waves are for you! Ideal for a casual or romantic evening with your partner, this hairstyle is easy to maintain with just a whiff of Hold It! Hair Spray and a few pumps of the Shine On! Shine Spray to add that extra sheen to your tresses.
Usage Recommendation:
Shake the bottle well before use.
Hold it at an upright position, 6 inches away from the hair.
Spray it on the lengths of your hair.
This is also a micro diffusion spray that gives you a glossy finish. It is devoid of sulphates and parabens, making it perfect for regular outings as well. You can flaunt your easy waves throughout the evening, without needing to tie it up. Get ready for those Instagramable pictures just like Hailey Bieber!
Messy low bun
While bun updos are nothing new, the messy low bun will swoon anyone away. It is the perfect, romantic and elegant hairstyle that takes barely a minute to achieve. It will certainly add the oomph factor to your date night outfit.
To get this Valentine's Day hairstyle, spray the Shine On! Shine Spray on your hair and comb it thoroughly. Proceed to make a small yet loose bun leaving a few strands of hair out. And voila! You're all set for your date night, enjoy!
Textured side braids
This cute hairstyle is a winner for most events including hangouts with friends, casual runs in the morning, grocery runs and definitely romantic evenings with your partner! You can create one whole braid and set it to the side or create two braids on either side depending on what looks best with your outfit.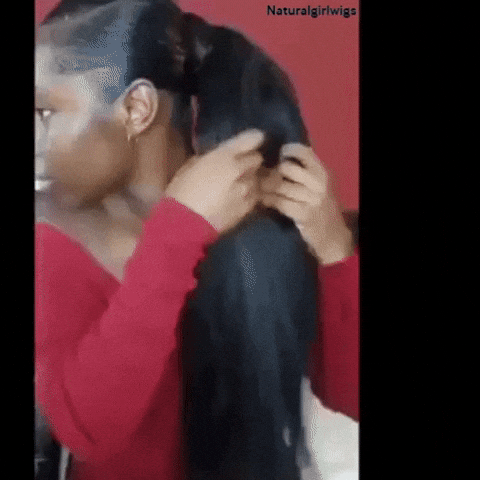 Create textured side braids in the following manner,
Divide your hair into sections by combing it properly.
Start braiding one section at a time and enclose the braid with a hair tie.
Follow the same on the other side to achieve this hairstyle
Use the Mold & Hold Hair Wax to get a long lasting hold without the grease.
The hair wax is non-greasy in nature, giving your hair a matte finish upon application. It is sulphate and paraben free, and can be reworked after a few hours due to its fibre-dry texture.
What's going to be your pick this Valentine's Day? We would recommend trying all these trending hairstyles in 2022 to get your best look on this romantic day. You can count on our experts to bring you the best hairstyles every season! Additionally, once you're back from your date, you can try this simple hair care routine for Valentine's Day to give your hair the love it deserves.